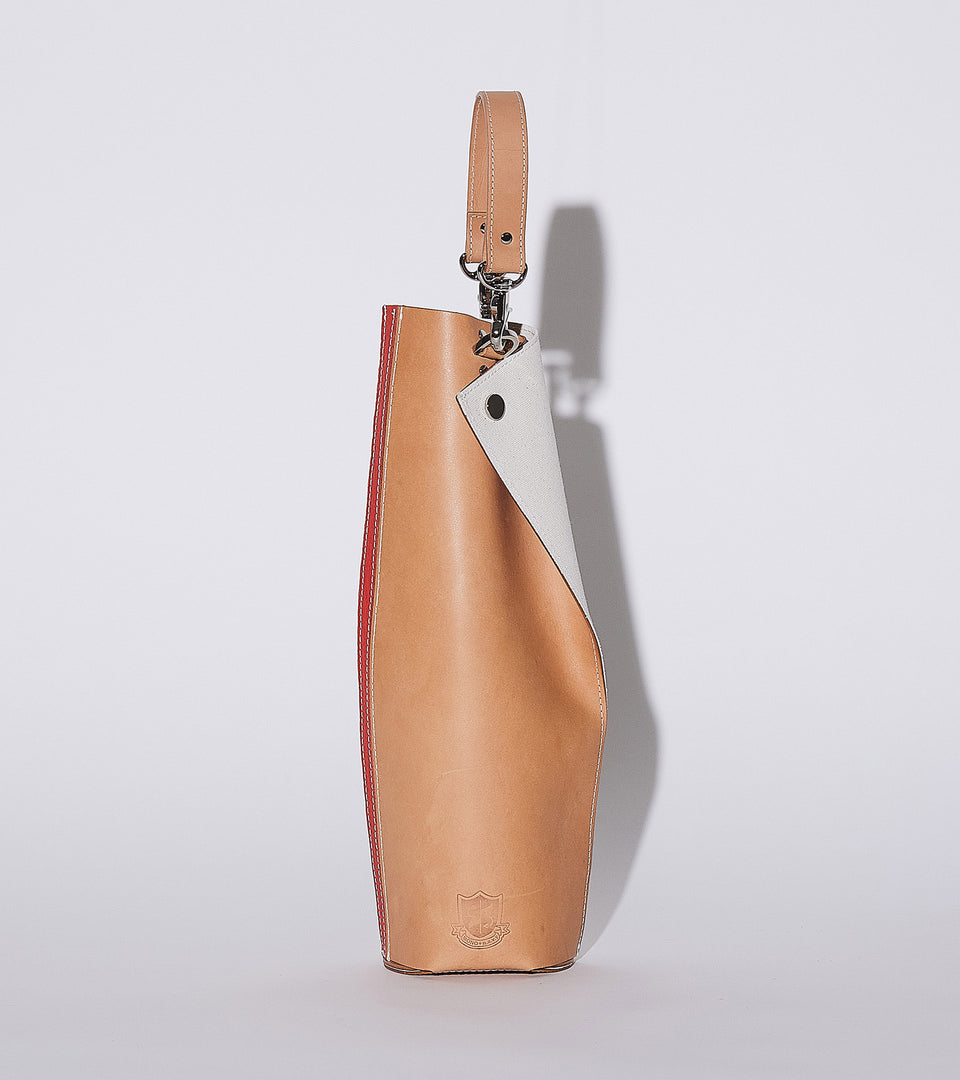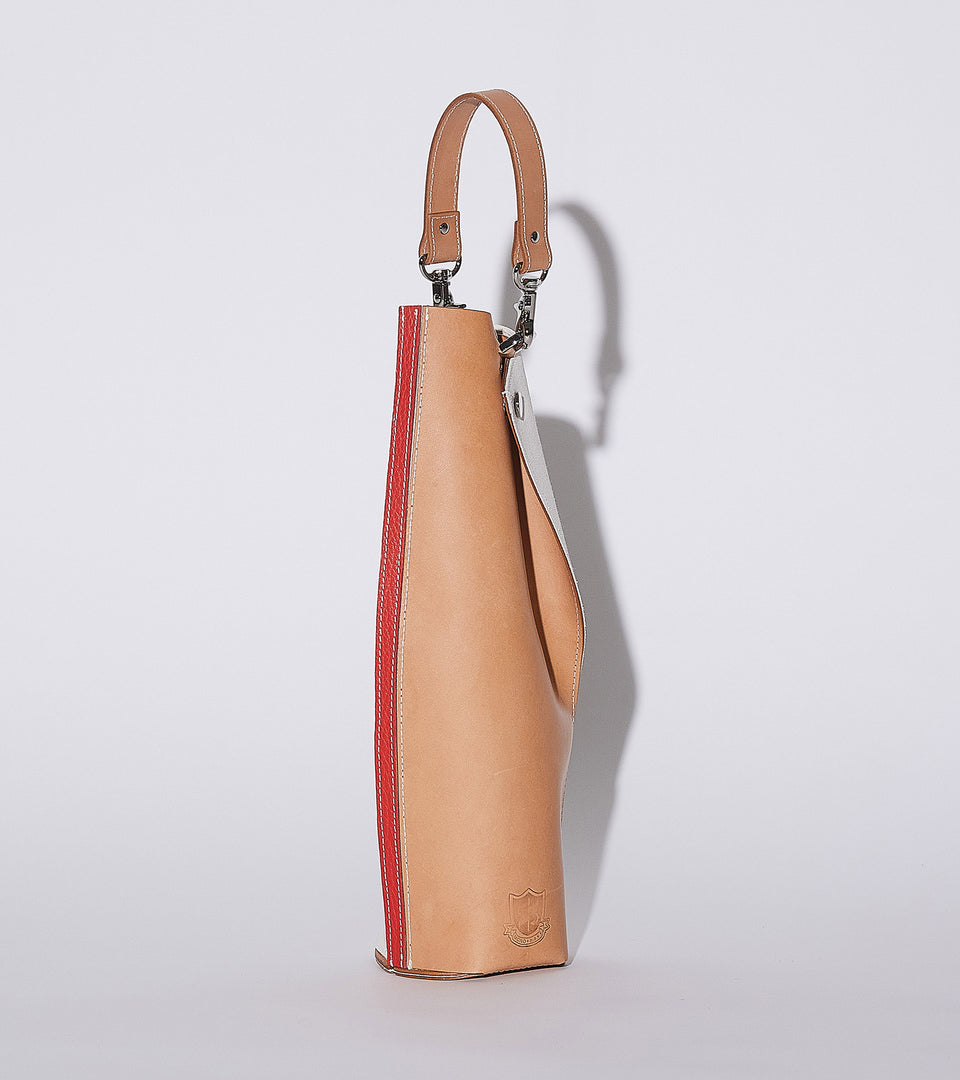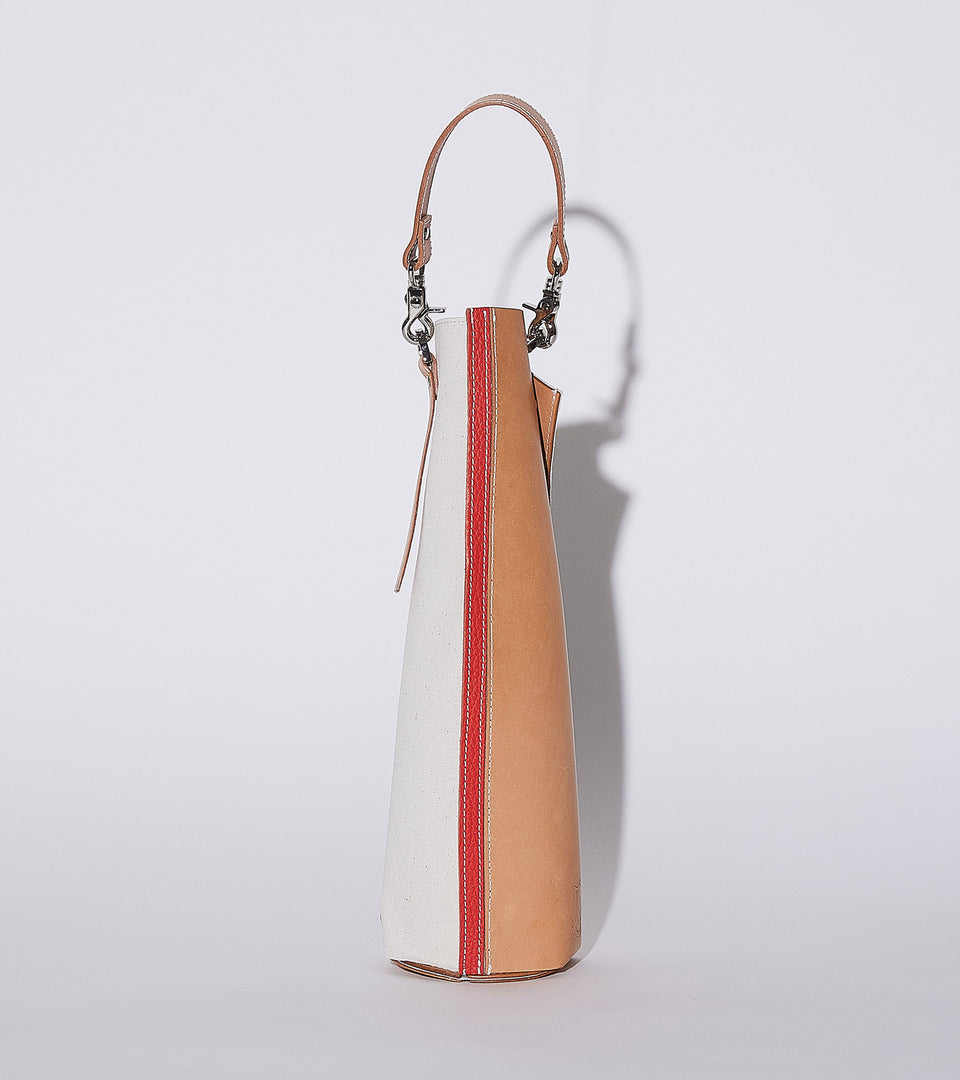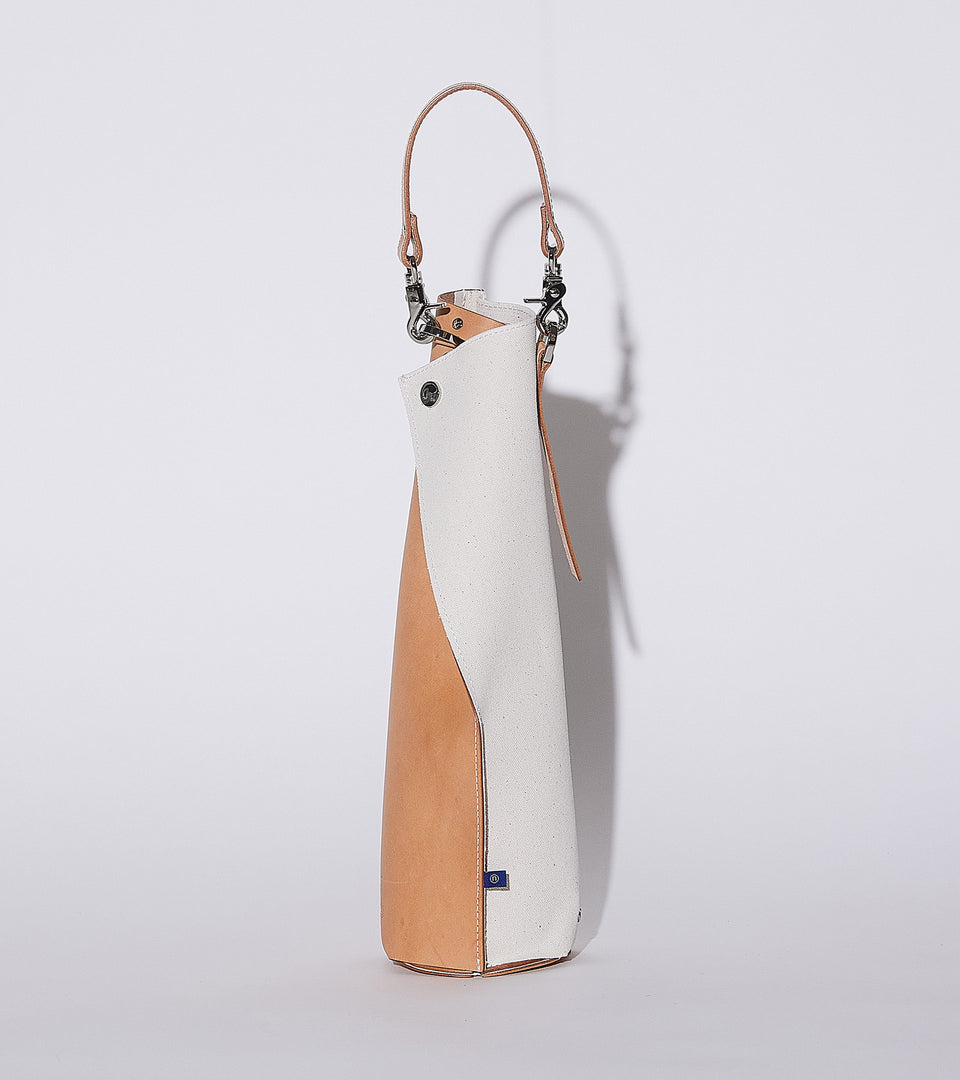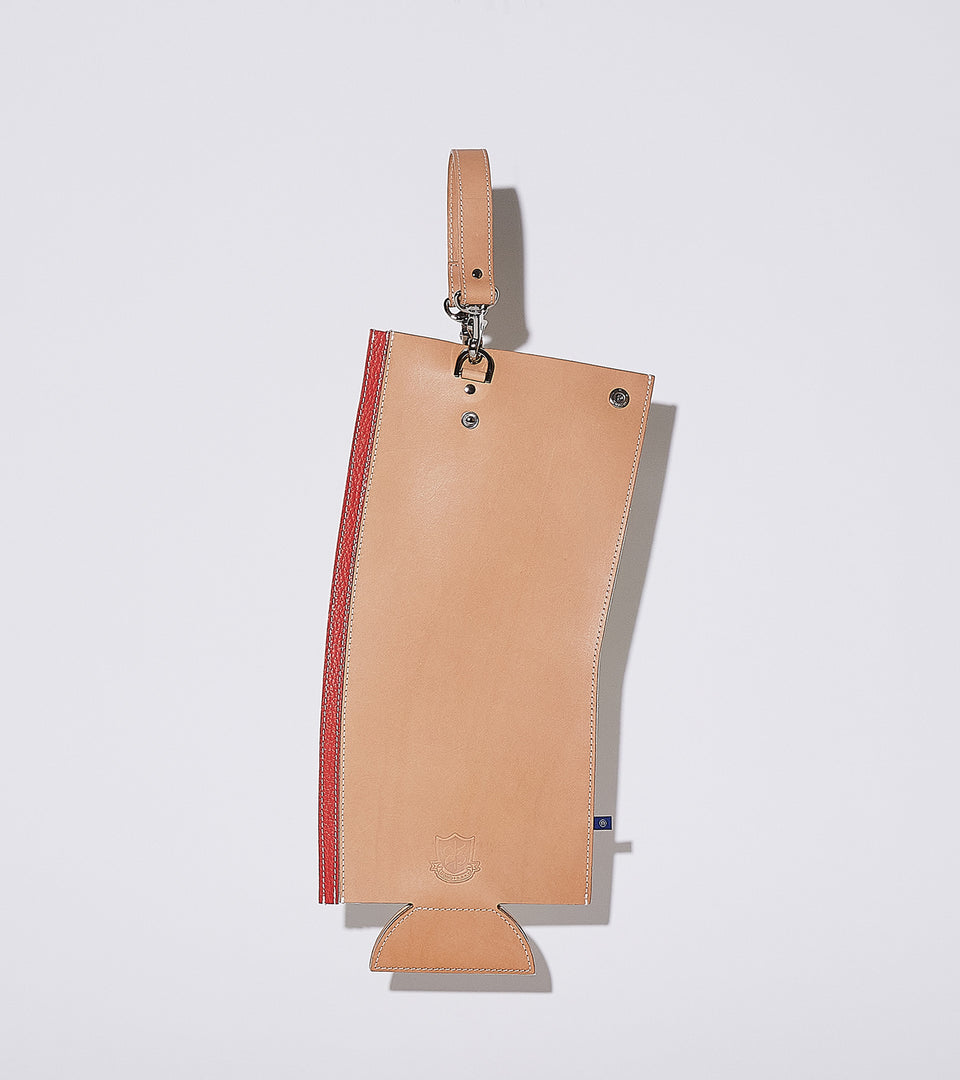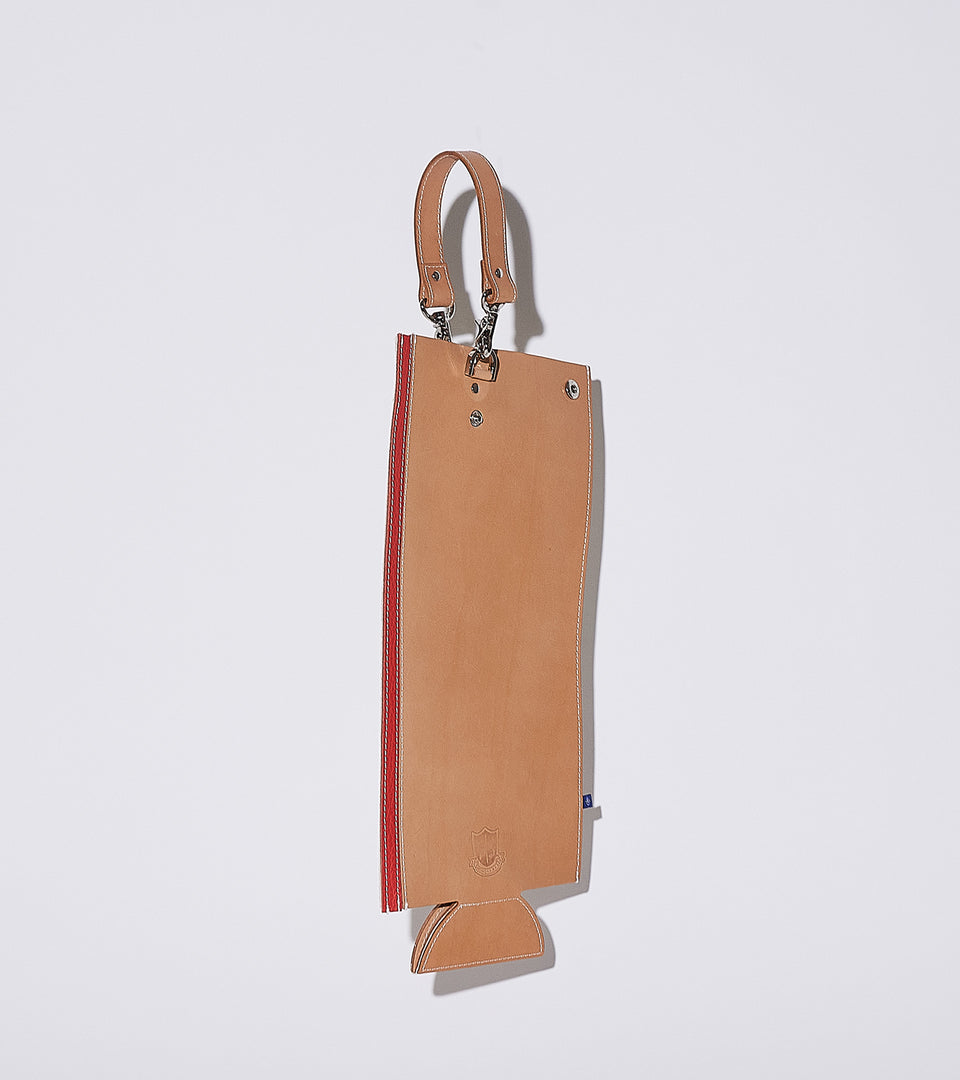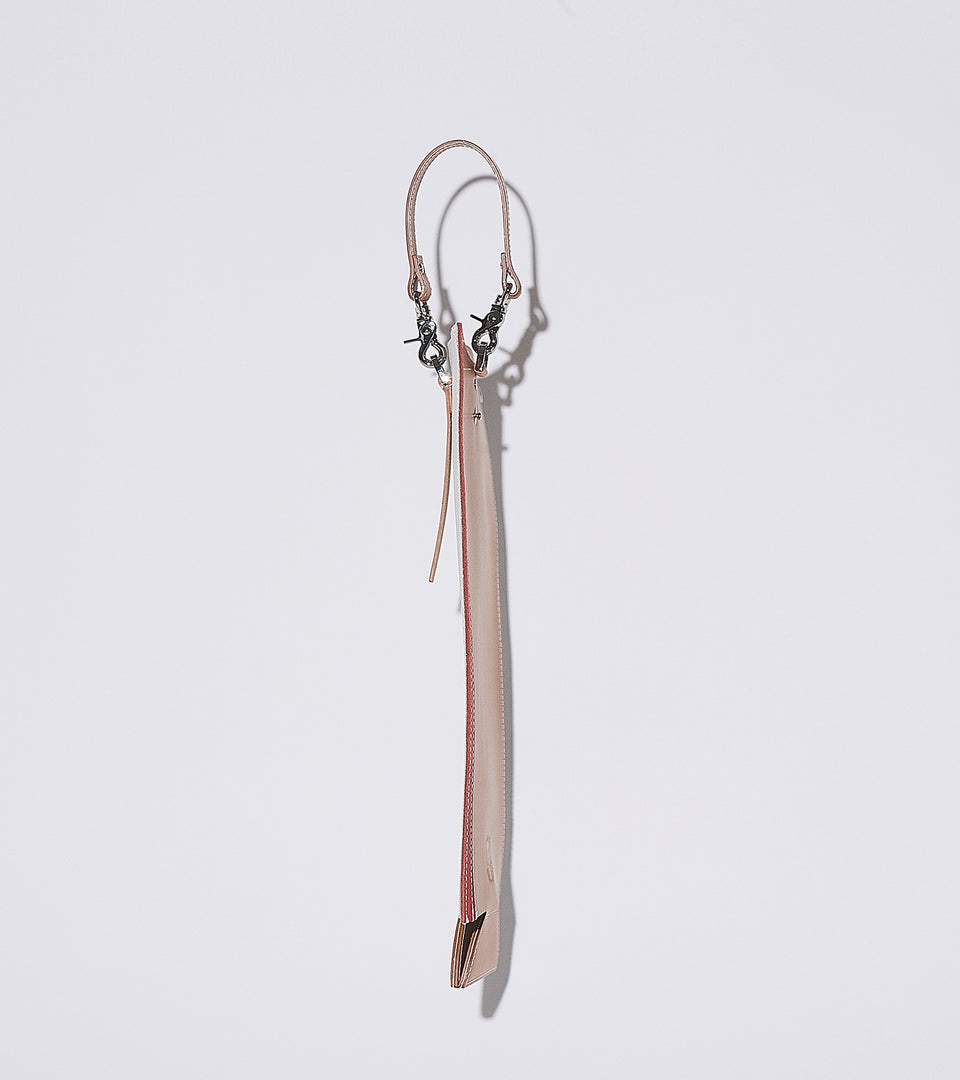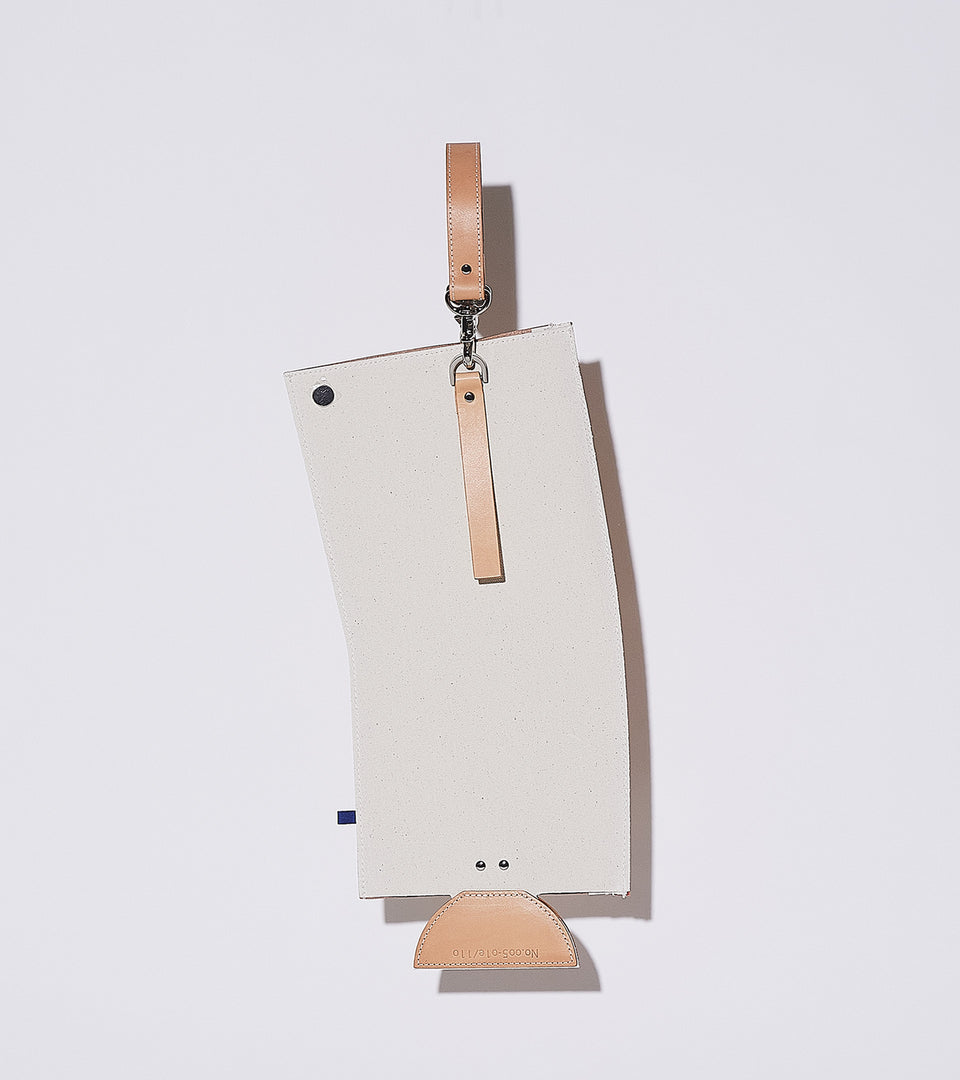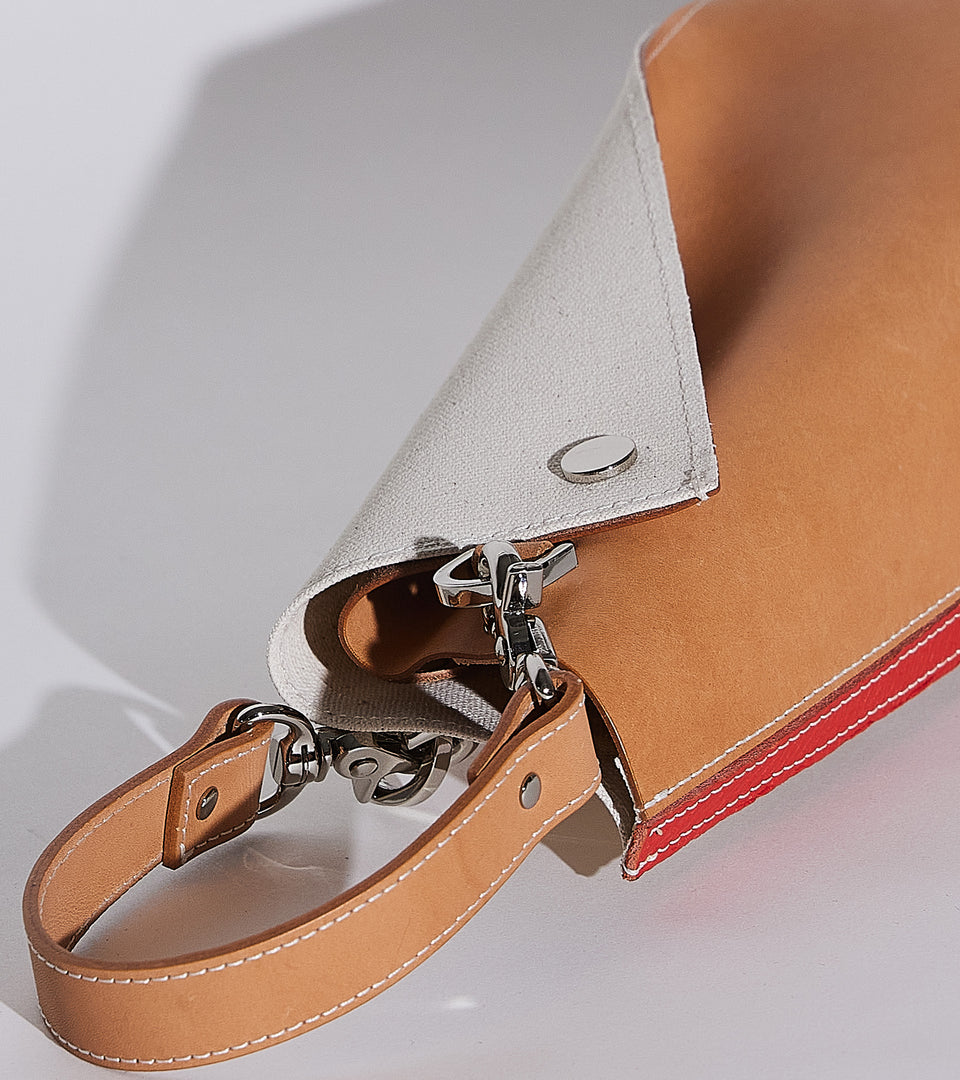 No.oo5-2 < Second Edition > Wine Carrier
UK 1st No.oo5 Second wine
A second edition wine carrier features an eye-catching orange stripe cow leather from dead-stock.
It is made of thick canvas and vegetable leather, the same materials as the original wine carrier. featuring imprinted logo on front and serial number on the bottom. Carry by a detachable handle.
Use the MONO+n.a.v.y wine carrier for every moment you need to carry wine, such as camping or picnics etc.
Recommended as a good gift with wine.
*Make it yours - we are offering a free embossing service on our wine carrier bags. Simply add your choice of words, symbols, or numbers by selecting "Special instructions for seller" at your cart.
Valid characters are: A-Z a-z 0-9 and - .  
Order from UK website only
Details
Sizing
Eye-catching orange colour on the left side
Cow skin from dead-stock 
Detachable handle
Flat foldable
Shell: 100% cotton, 100% vegetable leather
Style ID: No.oo5-2
Height: 34cm
Length: 16cm
Width: 10cm
Weight: 0.2KG